Hot galvanizing plant in Siedlce has been commissioned in 1978 and is one of the biggest in Europe.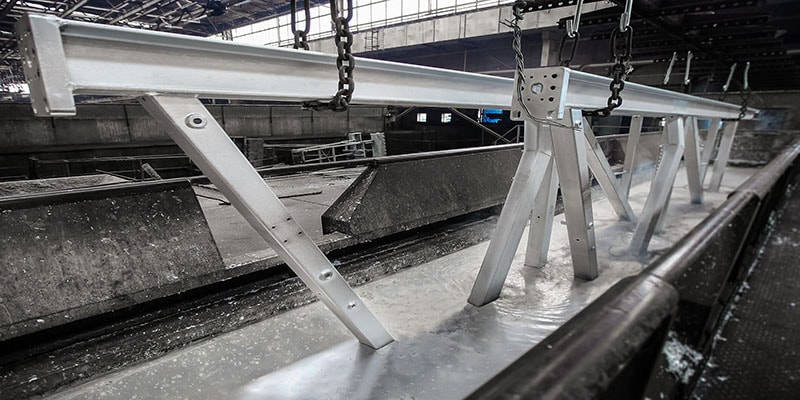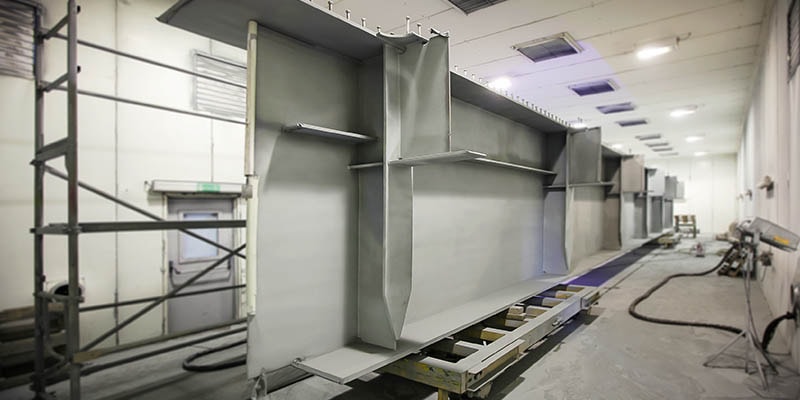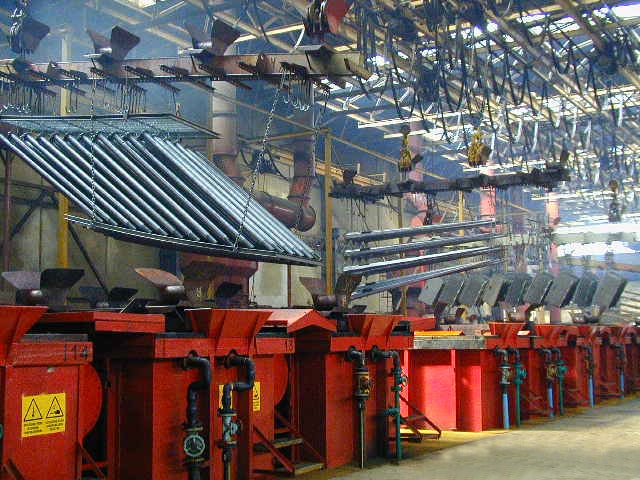 Three technological lines dedicated to hot galvanization process are equipped with baths of the following dimensions (length x width x depth):
13000 x 1800 x 3300 mm
9000 x 1800 x 3300 mm
7000 x 1800 x 3300 mm
Maximum dimension of galvanized elements:
12500 x 1700 x 2900 mm, unitary weight up to 4 tonnes
8500 x 1700 X 2900 mm, unitary weight up to 6 tonnes
6500 x 1700 x 2900 mm, unitary weight up to 4 tonnes
Production capacities: 400 tonnes / day
Structures are accepted for galvanization from Monday to Friday 24 hours per day.
Time of work of the Galvanization Services Acquisition Department; Monday – Friday – 07:00 – 15:00.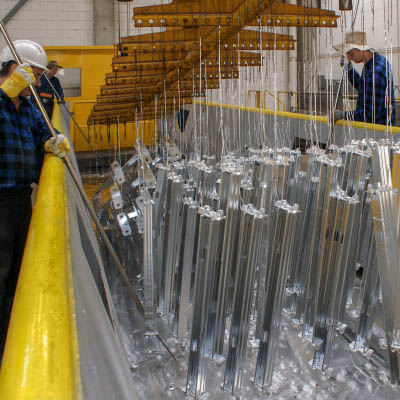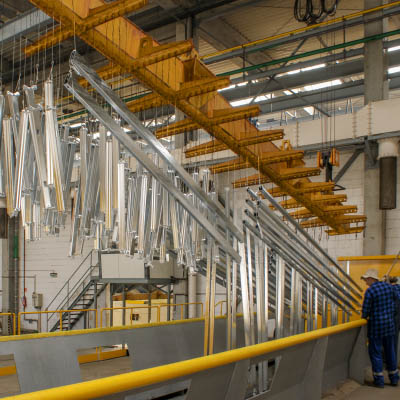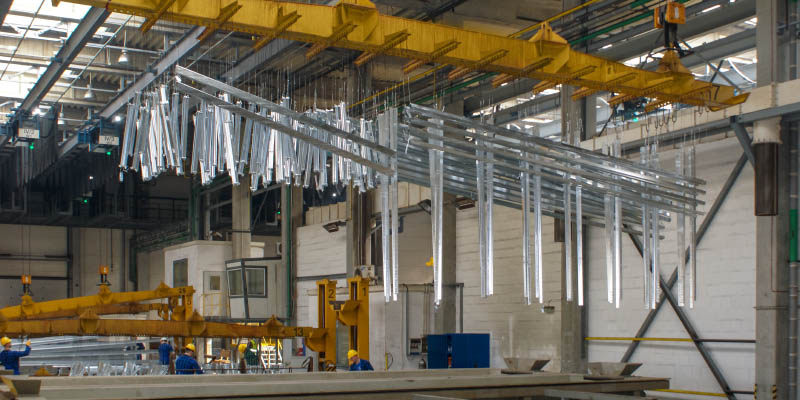 Our hot galvanized coatings meet the requirements of PN-EN ISO 1461 standard and are fully ecological products, as manifested by the Hygienic Attestation of the National Institute of Hygiene, approving them as protective coatings of pipes used to transfer potable water. The galvanization process is continuously monitored by technology engineer and laboratory workers, performing everyday tests of the technological baths composition. We cooperate with scientific employees of the Warsaw University of Technology, which fact provides us with a competitive edge and allow for providing anti-corrosion coatings of the highest class there is. We have been awarded with European Medals for the hot galvanization services and DUPLEX system. These medals promote products and services, which do not deviate from the European level as regards quality. In the contests organized by "Rynek Chemiczny" magazine, we have been awarded with Złoty Orbital (Golden Orbital) for implementation of galvanization technology without lead, which fact allows for contact of galvanized surfaces with potable water.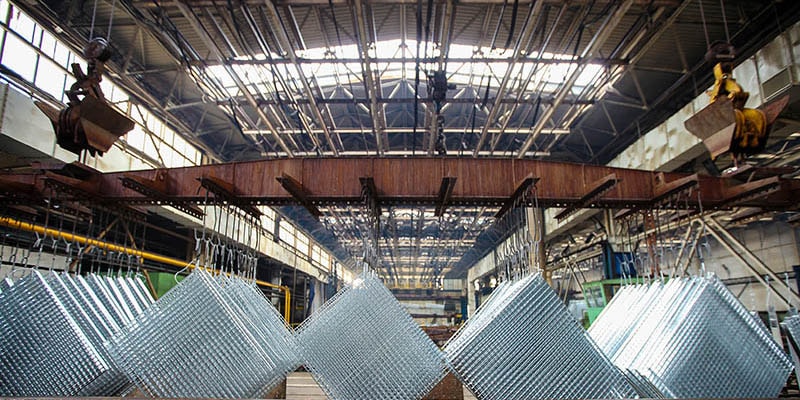 The assortment of galvanized products is wide and it includes – steel structures, road barriers, tanks, construction accessories, platform grates, elements of fences, lighting and traction posts. Our services are used by national manufacturer of steel structures and foreign companies from the whole Europe, and now, more and more companies from the East. Properly selected anti-corrosion protection ensure long-term durability of steel structures. Complex offer of Mostostal Siedlce covers protection of steel products against corrosion. When using our services, you will not be bothered by this problem for many years.