Platform gratings
Platform gratings are the basic product in our offer. We produce them using two techniques, welded and pressed, using modern CNC production lines. This ensures conformity with the standard DIN 24537. Due to very good strength to weight ratio as well as easy installation and utility values, our gratings can be used as platforms in communication flights in industrial plants, pedestrian bridges, protection of hatches and ducts.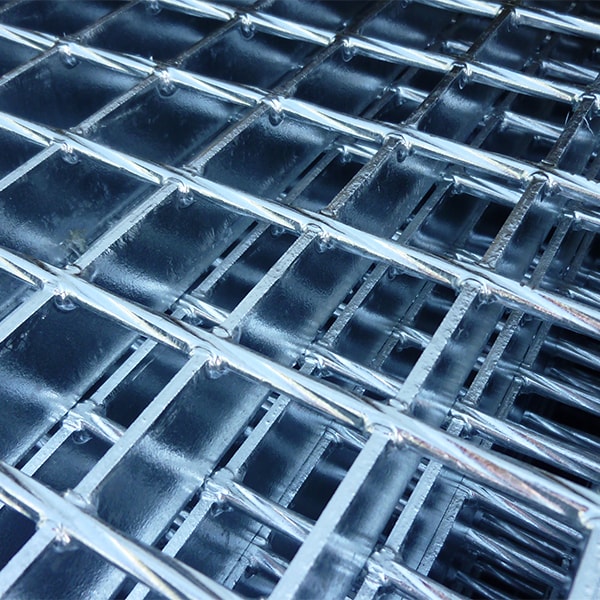 Serrated type gratings
At locations which require improved safety due to presence of snow, ice, grease and moisture, we recommend special, anti-slip gratings – SERRATED. We produce them in any of the aforementioned technologies, in a few versions of edge finish. Aesthetic values of our gratings have been appreciated by architects and artistic events organizers, as they can be used as a decoration of stage, catwalk and modern buildings.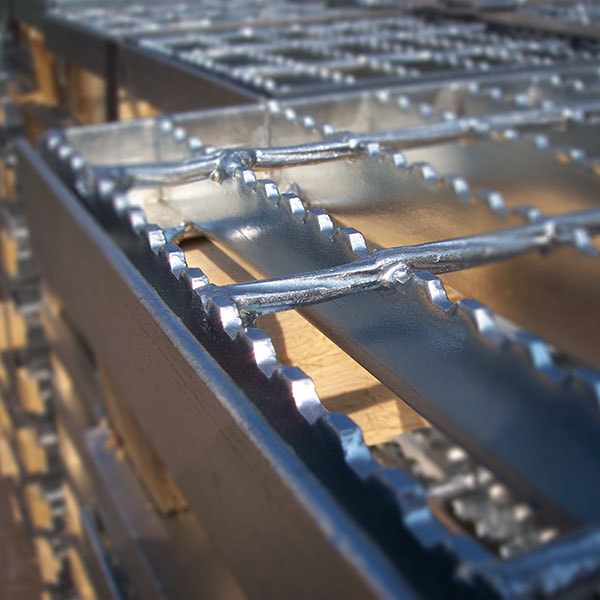 Stairs
A separate group of products based on platform gratings is represented by a wide range of stair systems, starting with traditional, through variable height up to spiral stairs. Stair steps satisfy the requirements of DIN 24531 standard as well as conditions specified by the Minister of Spatial Economy and Construction.. The stairs meet the requirements of PN-EN ISO 14122-3:2005 standard.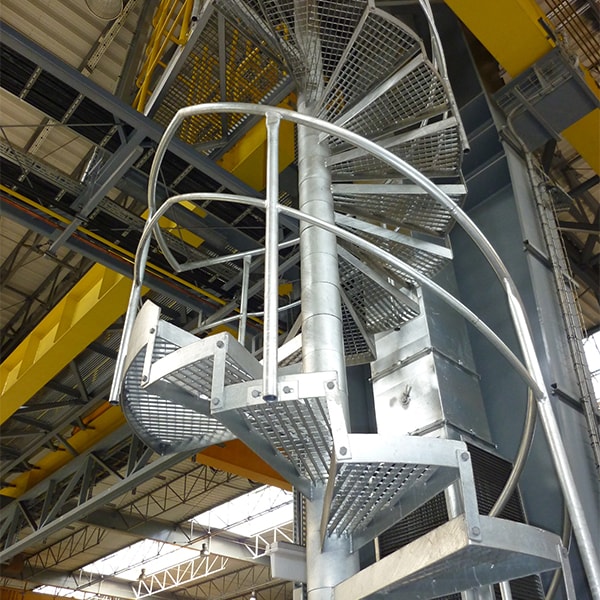 Fences
We also invite you to get acquainted with our fencing system, consisting of light gratings, many types of gates and wickets as well as full assortment of additional elements, necessary for installation. When manufacturing fences, durability, functionality and reduction of maintenance costs is our priority. Bearing in mind that fence represent the first visible element of each location, we also wanted the system to satisfy even very sophisticated requirements as regards aesthetics for a long time, regardless of the environment conditions.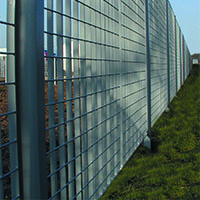 Anti-corrosion protection
Now we will talk more about anti-corrosion protection. The most common solution applied by the Company is hot galvanization of all structure acc. to DIN 50976 which represents permanent protection against aggressive environment. Galvanization is performed in our own galvanizing plant, the largest in Poland. Upon Customer's request, non-protected as well as galvanized surfaces can be painted with special paint to one of many available colours. We also propose durable and impressive protection of surfaces using powder painting in many different many colours.