Steel structures
Mostostal Siedlce is one of the largest producers and exporters of steel structures in Poland. The production capacity of steel structures is 3000 tonnes per month. Export represents more than 50% of sale. Mostostal Siedlce provides structures for customers in more than forty countries in the world. Steel structures are produced in one of the most modern production plants in Poland with a technologically advanced machine park and welding system.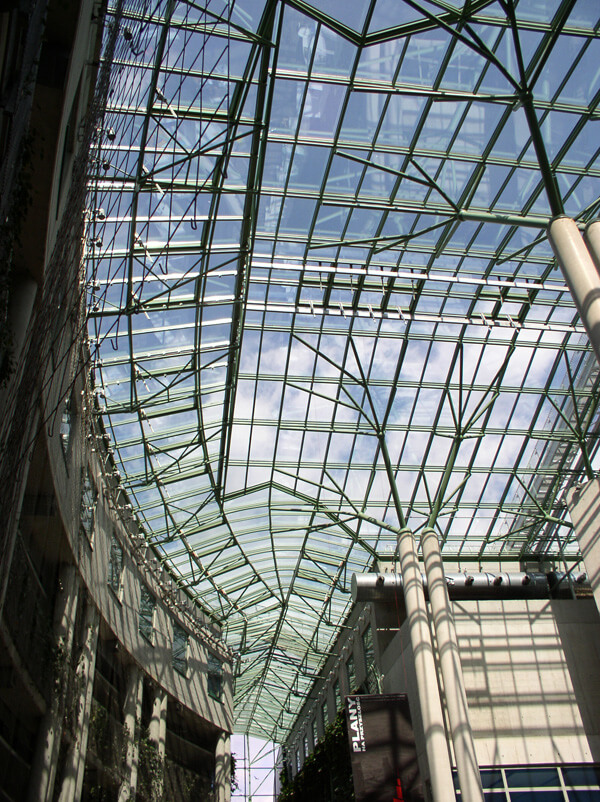 Mostostal Siedlce offers the production of steel structures for:
energy, metallurgy sector
petrochemical, chemistry sector
flue gas treatment plants, incineration plants
mining sector
telecommunications
road construction sector (bridges, walkways, overpasses, acoustic screens, road barriers)
automotive industry (car dealers, car parks)
public utility buildings (shopping centres, malls, sports facilities, observation towers)
production and storage halls
The offer includes also:
construction of installations together with the devices: channels, stacks, fabric filters and electrostatic precipitators, heat exchangers (heaters), fan housing, conveyors
silos, chutes, tanks
crane structures – overhead travelling cranes (including port cranes)
shelving
supporting structures for technological lines, pipelines
offshore structures
pallets, containers, stands
Customers when ordering steel structures receive the highest quality products and technical support. Mostostal Siedlce manufactures steel structures on the basis of the technical documentation of customer and on the basis of internal documentation, developed by constructors working at the Company. Documentation is developed according to the standards: PN, DIN, EN, EUROCODES, GOST in the following languages: Polish, Russian, German and English. Used IT tools are: Robot, Staad-Pro, Microstation– Structural, Rm-win, ABCpłyta, MathCad, Tekla, Bocad, RCad, Autocad. The maximum dimensions for indivisible components composing a product are as follows: L = 30 m, B = 6.3 m, H = 4.2 m and correspond to the weight of 64 tonnes. Steel structures are carried out according to the standards: EN 1090-1-2,NS 3464, BSK 07, PN-B 06200, DIN 18800-7, DIN 15018, DS 804, DIN 19704, AWS D1.1.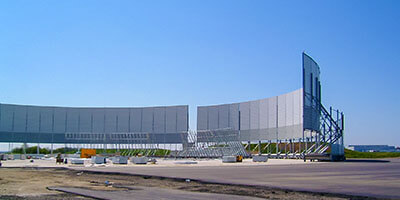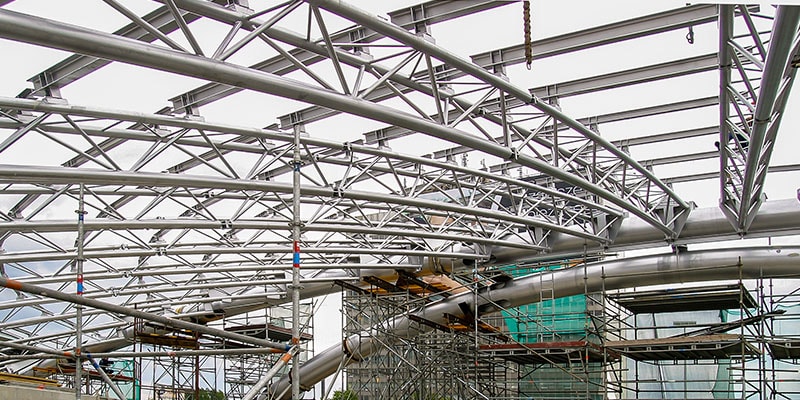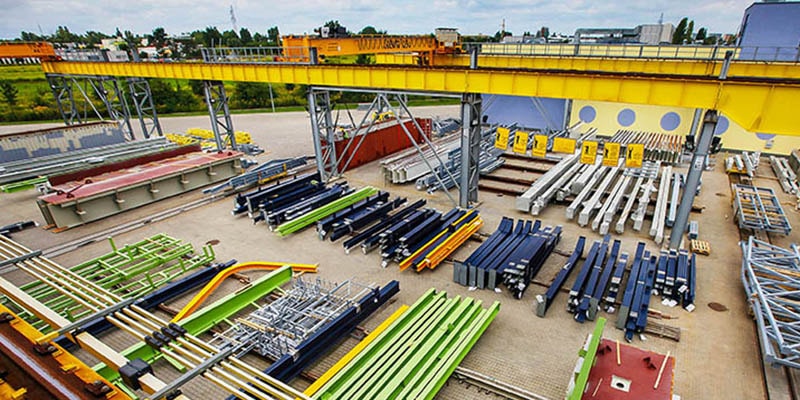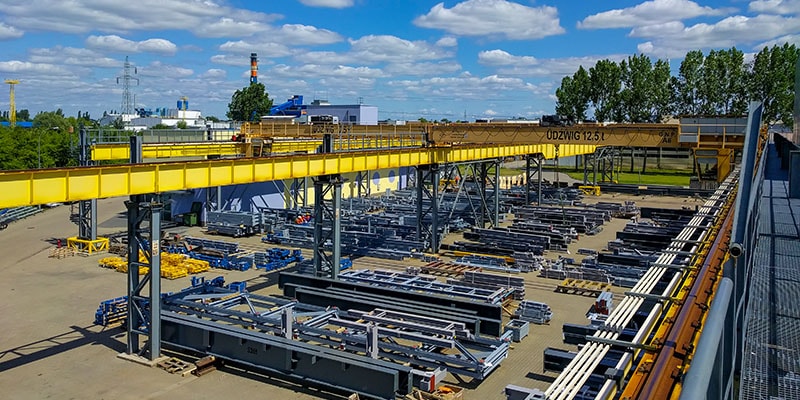 Pallets
Mostostal Siedlce is the manufacturer of the light of steel products such as pallets, tanks, containers, stands.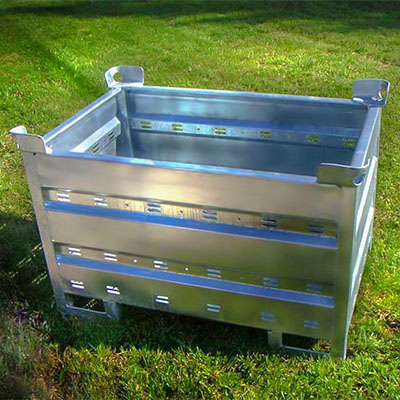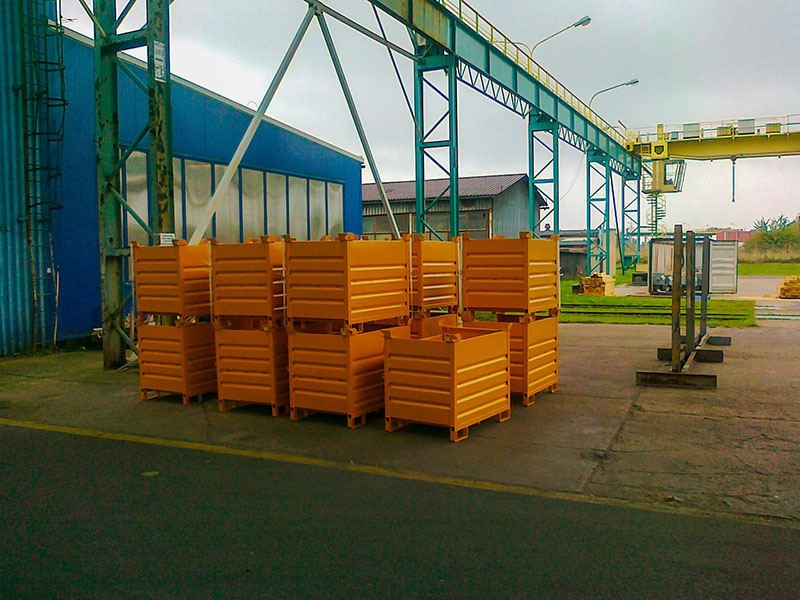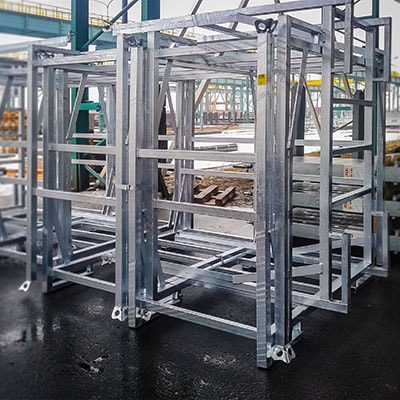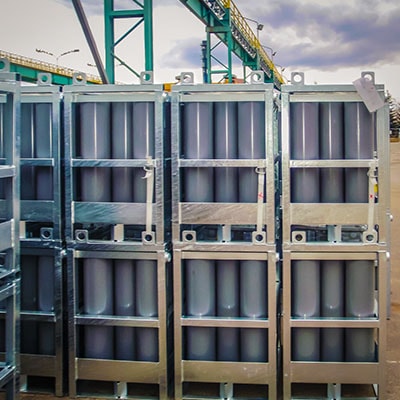 Steel pallets are stable, sturdy and secure, protected against corrosion by galvanizing or painting. It is possible to apply additional protective options in the pallets, such as protective strips, tension belts, etc. Assortment manufactured by us provides a safe and economical way to transport and storage. Pallets can be moved by a lift truck, crane or overhead travelling crane.
Types of steel pallets produced by us:
steel pallets for transport and storage of gas cylinders
steel frames for cylinders bundles
pallets used in the construction industry for transport and storage of supports and elements of scaffolding and formwork
metal stanchion pallets (with fixed and removable stanchions)
transport pallets, used in the automotive industry
flat metal pallets
transport pallets for the carriage of bulk material
dye containers
racks and pallets for glass products
trucks and baskets of stainless steel for the food industry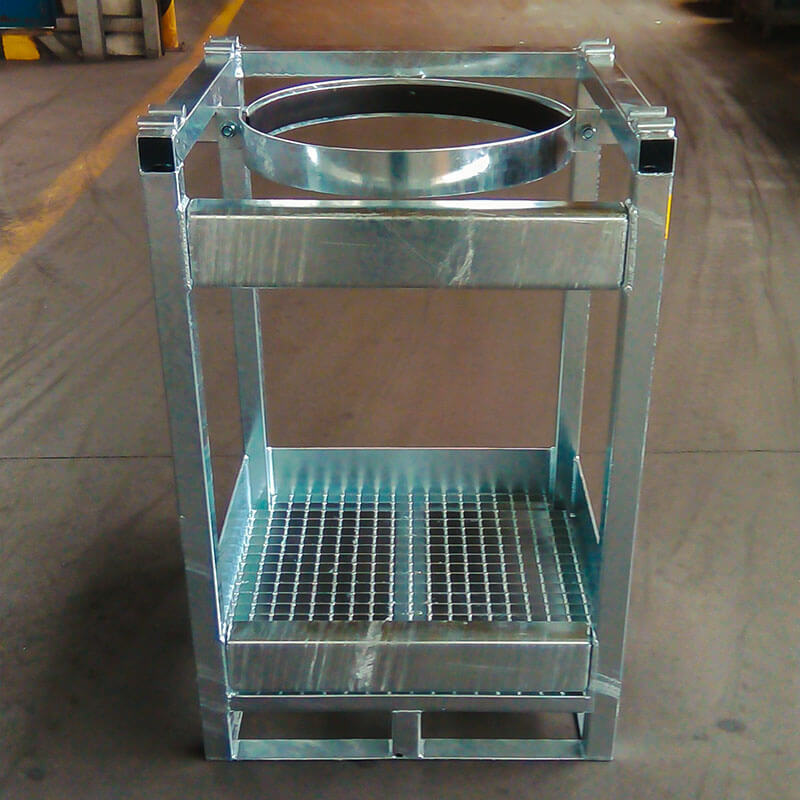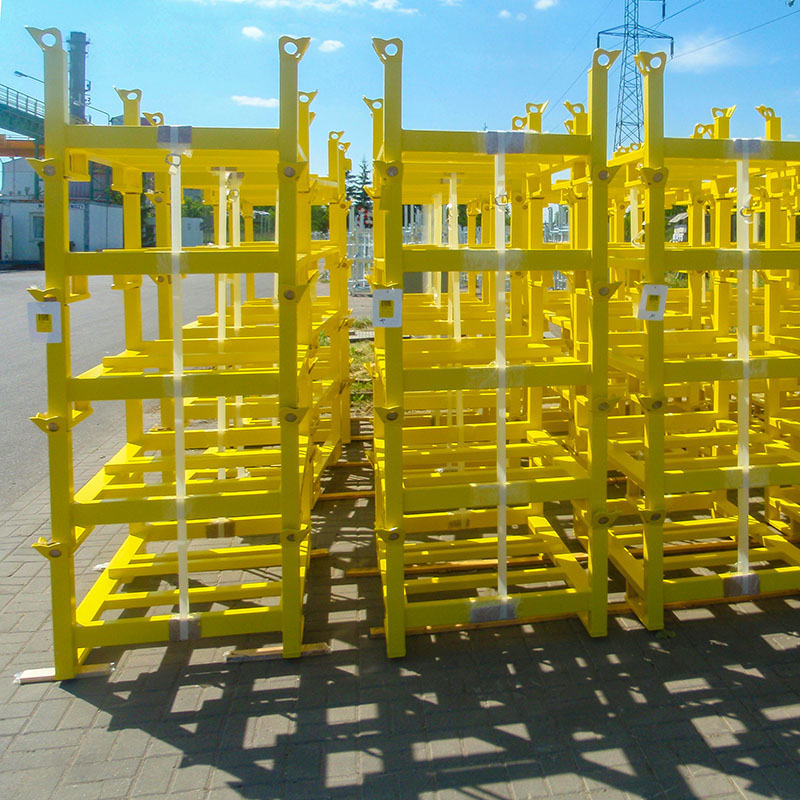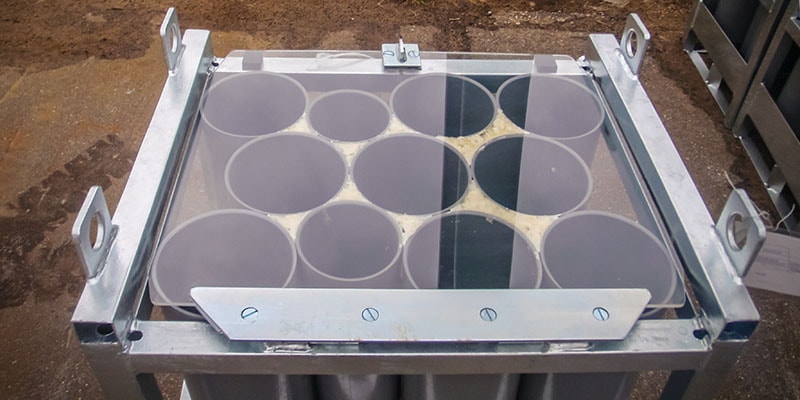 When ordering the pallets, steel containers in our company you will receive:
very good quality product
technical support and assistance of professionals
short delivery times, tailored to your needs
high capacity- around 1500 tonnes/month
competitive price