Spiral stairs can be used as entrances to tanks platforms, platforms in industrial halls, evacuation staircases, entries to attics or basements, etc.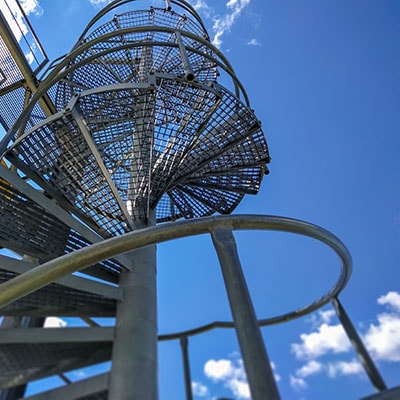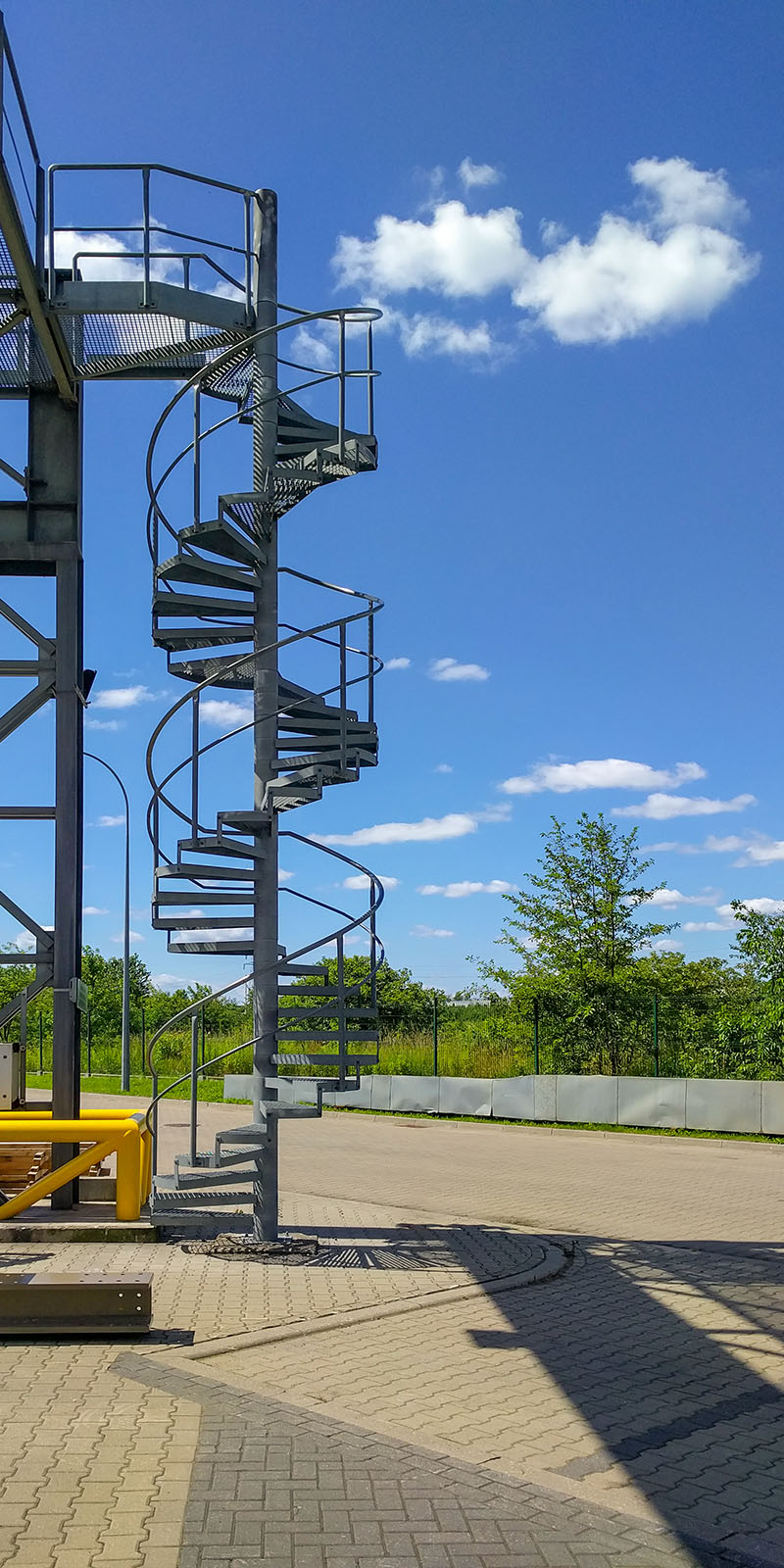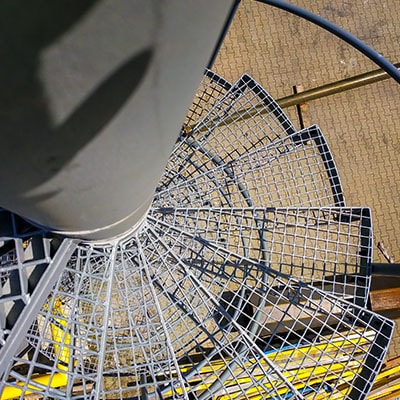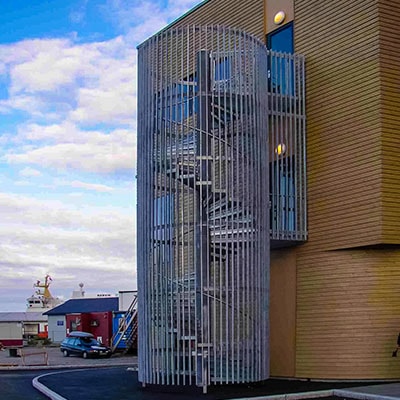 Their features:
small space of installation in relation to
traditional stairs
easy installation
option of angular adaptation to the existing elements (rotation of all steps on the load carrying post)
low weight in relation to height
low price in relation to traditional stairs
Spiral stairs are manufactured using a method allowing for DIY type installation. Because our stairs meet all requirements of the construction regulations and PN-80/M-49060, it is necessary to observe the following guidelines:
Stairs OD D=from 2000[mm]
Height of steps h=form 175 to 200[mm]
Number of steps per one full rotation (360°) n=from 16 to 19 (depending on diameter D)
Stairs must have the option to anchor the load carrying pipe of minimum height 3 – 8 m.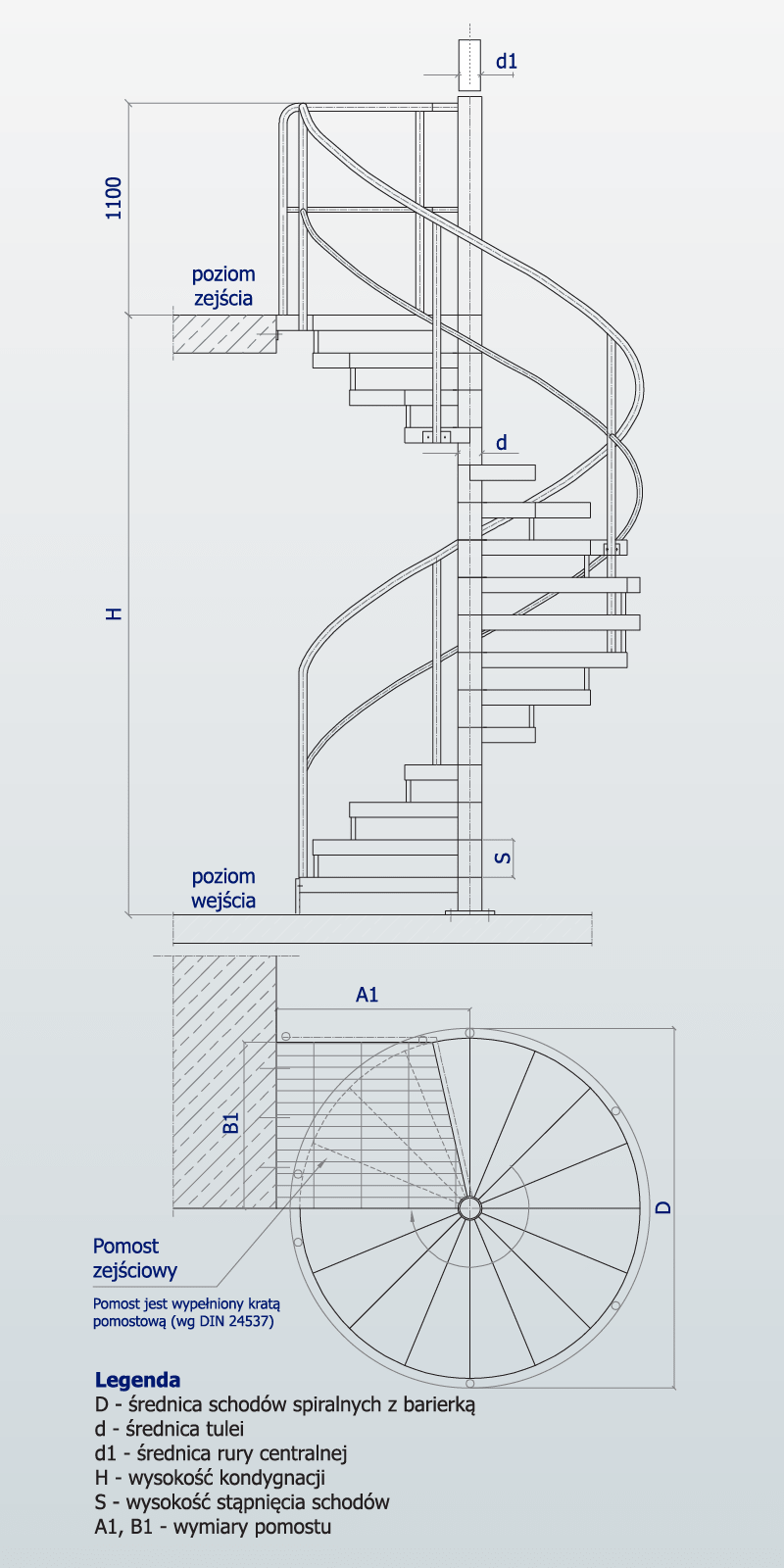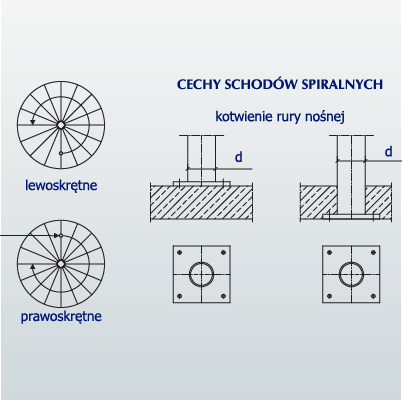 Spiral stairs are made base on own static calculations and own project adapted each time to customer's needs. We offer both internal and external stairs, considering various load conditions. We also produce stairs acc. to Customer's guidelines, after delivering ready project or its assumptions.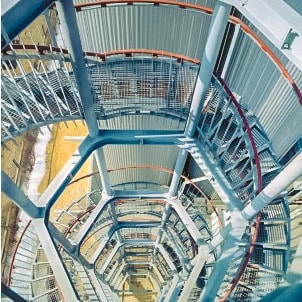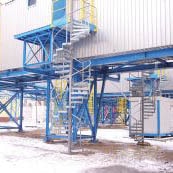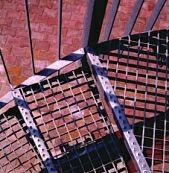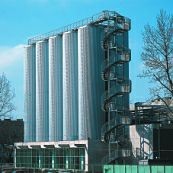 Barriers for spiral stairs complement our offer. Except for the three types presented on the figures, we also produce other types, according to Customer's projects.