Polimex-Mostostal S.A. in order to satisfy expectations of its customers, at the beginning of 1999 has launched new and fully computerised technological line for the production of welded gratings type MOSTOSTAL. The technology ensures timely production of goods and delivery to customer.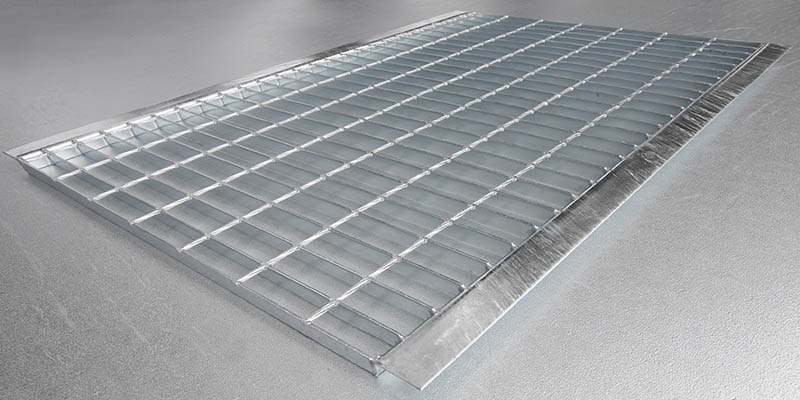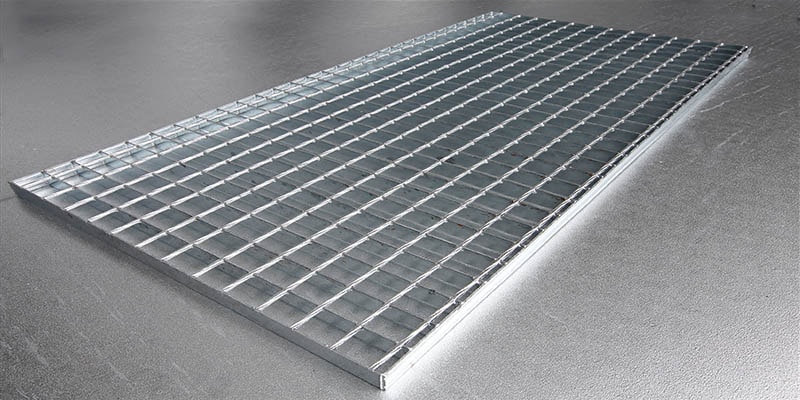 Lateral rods serving a lateral flat bar are the binding element on welded gratings.
The technology of welded gratings type MOSTOSTAL consists in the precise connection lateral rods with load carrying flat bars using upset welding technology. Connection between the load carrying flat bars and lateral rods at each point of intersection is very durable and has high resistance to deformation.



At the same time, the wire with the flat bar at the point of welding becomes one single material.
Rods as elements binding flat bars may have different shapes. We offer our customers:
Round rods
Grooved rods
Square rods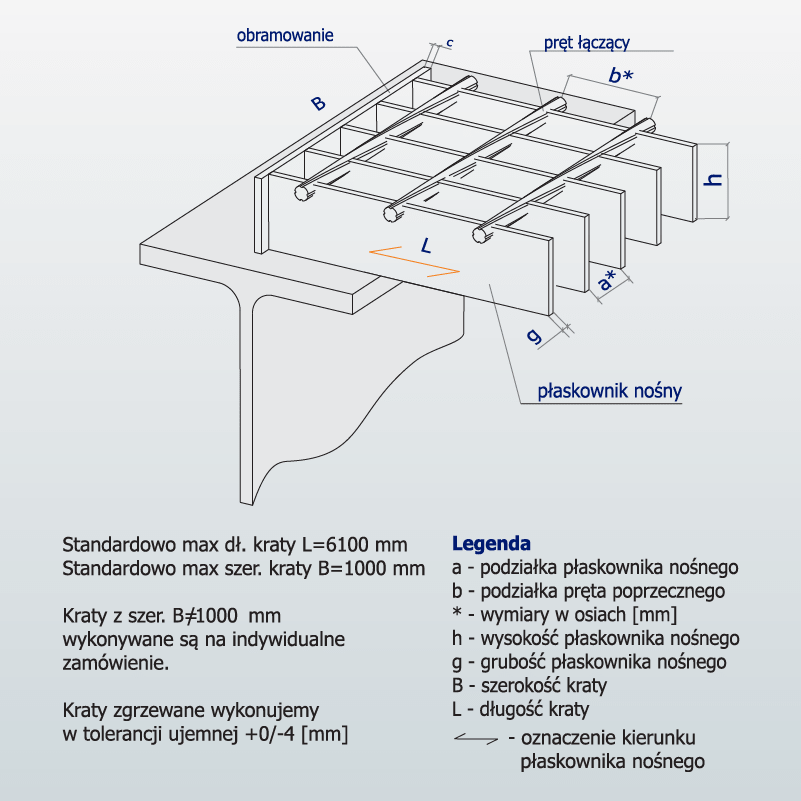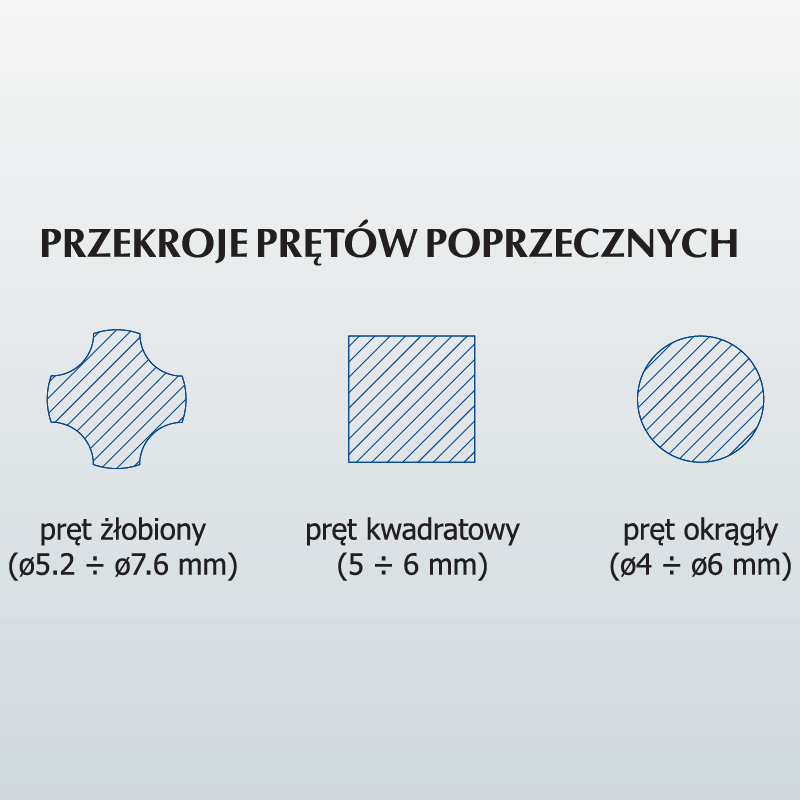 Welded gratings are versatile, therefore depending on the load to be transferred, different mesh sizes and load carrying flat bars are used. Anti-slip smooth gratings – standard design – anti-slip property is provided by grooved rod or square twisted rod. Ordering standard widths (cut-wise) of welded gratings in the scale t=25.5 and t=34.3 will ensure the lowest purchase cost and delivery times.
Please find below available heights of load carrying flat bars and thickness of lateral rods as well as standard mesh size in case of welded gratings type Mostostal:
| | | | | |
| --- | --- | --- | --- | --- |
| flat bar height [mm] | 20 25 30 40 | 20 25 30 40 | 25 30 40 50 60 70 | 25 30 40 50 60 70 |
| rod thickness [mm] | 2 | 3 | 4 | 5 |